I love when bath time comes and all I hear is the sound of laughter. These two have become quite good friends and partners in crime, and I just absolutely love watching them grow up together.
This picture makes me smile... I just love the look on their faces!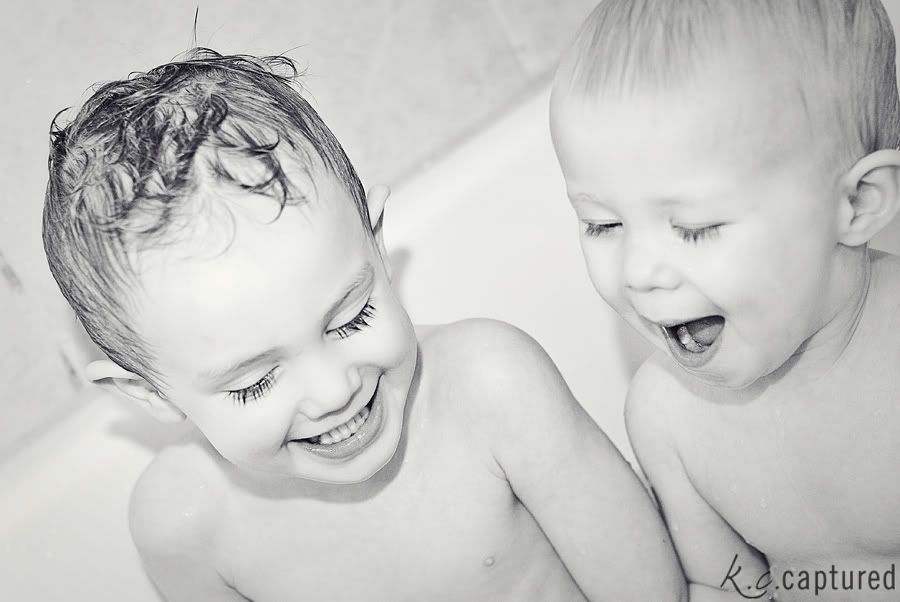 And I love this face too! So angelic!