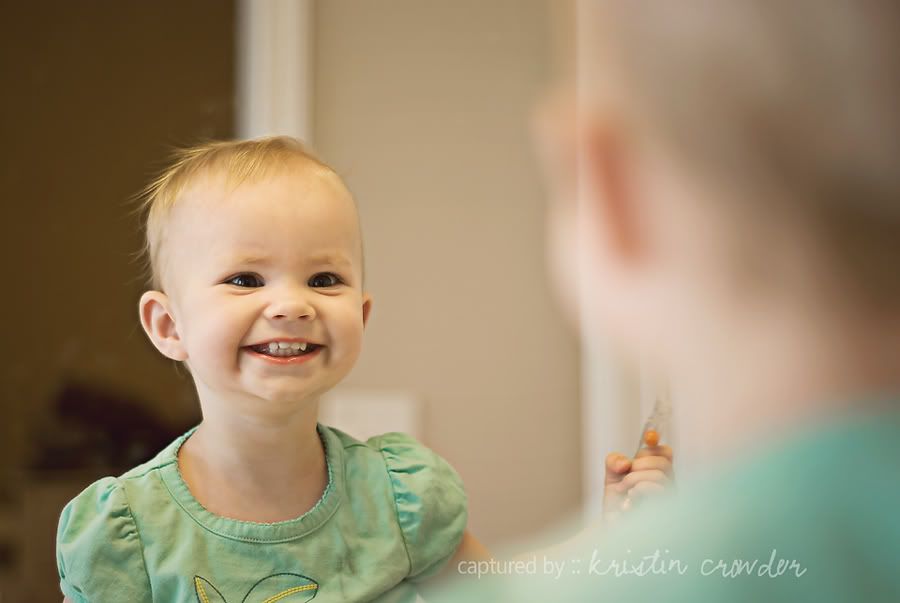 it's become our daily routine. i get ready for the day, doing hair and make up, brushing teeth, ect. and baby girl sits on the counter next to me and make faces at her reflection. it's become quite comical and i just had to capture some of these faces!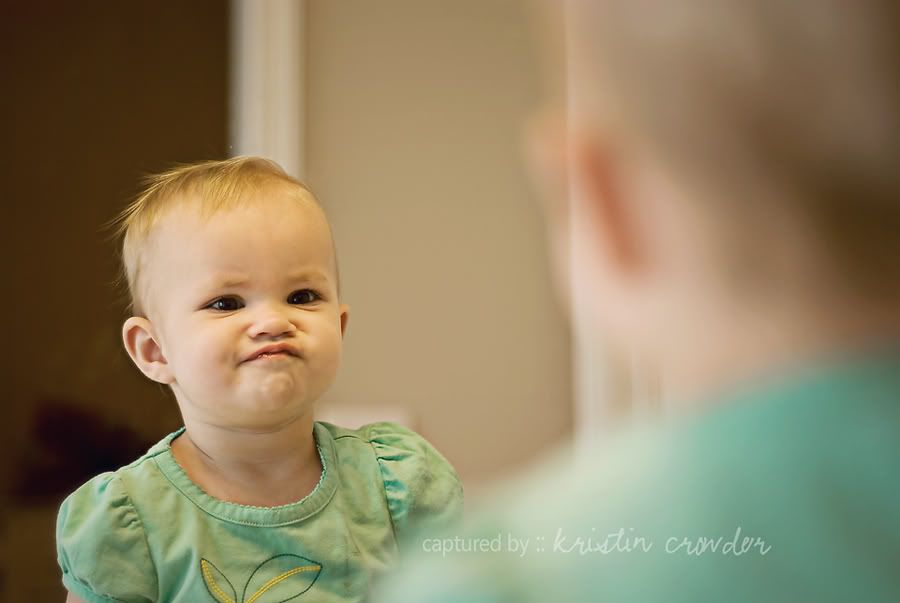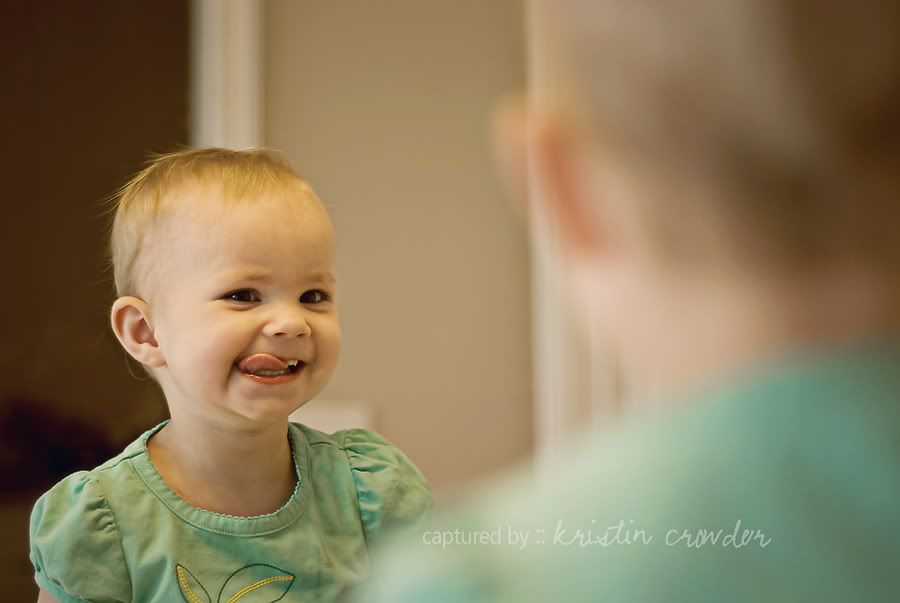 my favorite!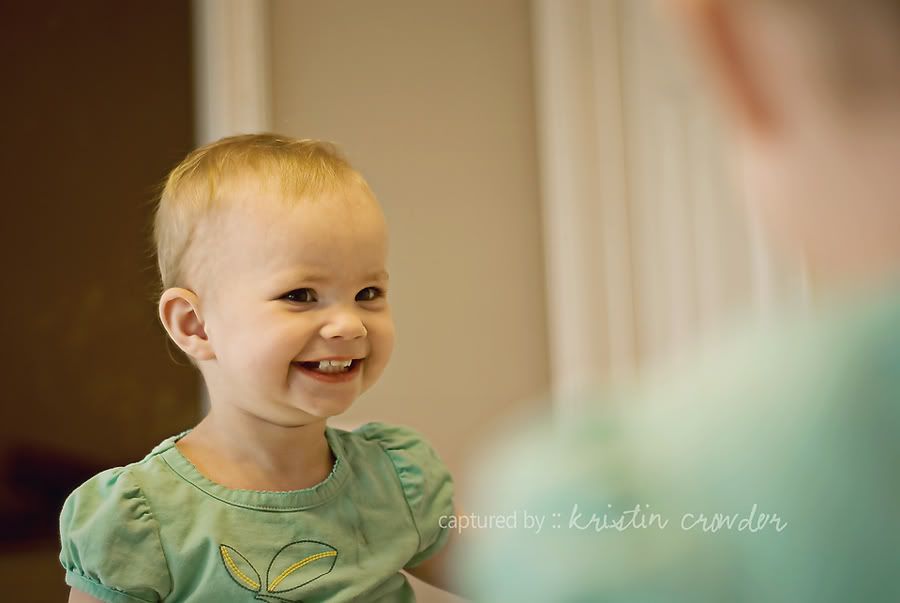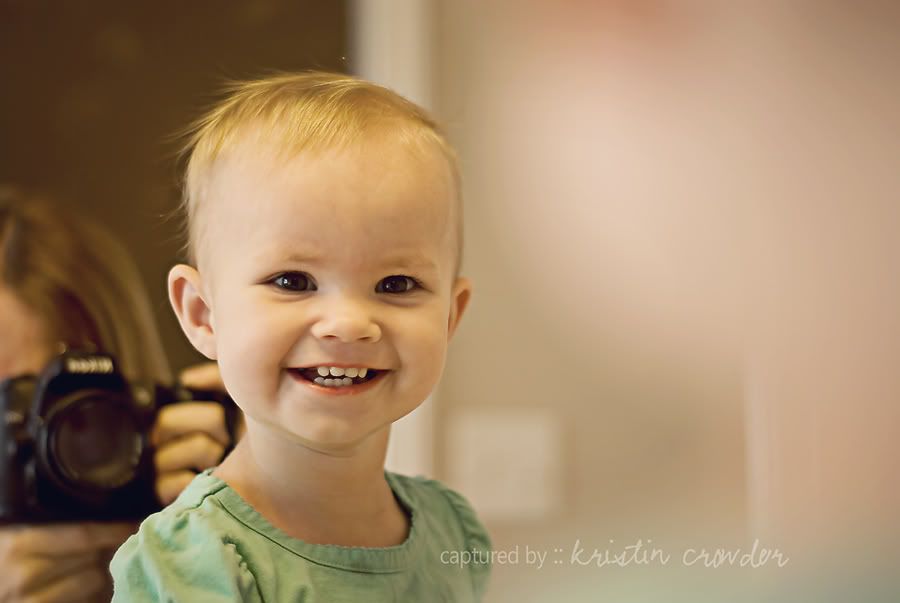 and then she caught on to me taking her pictures! she just cracks me up and i am loving her little personality!
hope your weekend is full of laughter and smiles!