This fourth of July, I was busy in the kitchen cooking and baking and preparing to celebrate Wayne's birthday, my mother turning 60 and of course celebrating our wonderful freedom in our amazing and beautiful country.
I woke up at 5:30 to start pulled pork tacos, shredded chicken tacos and of course chocolate chip cookie dough cupcakes and brownies. Sadly, my camera took a back seat to all of the festivities... someones got to cook around here!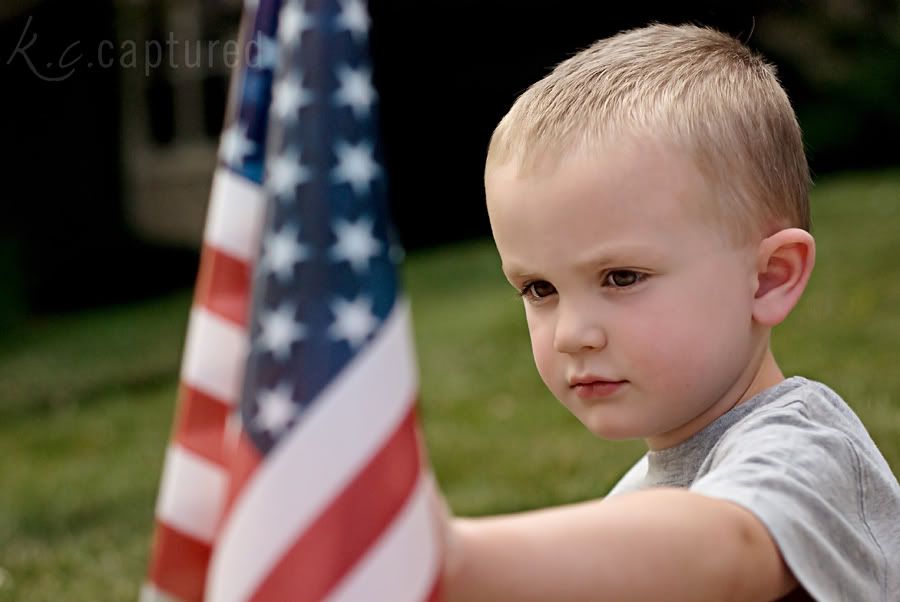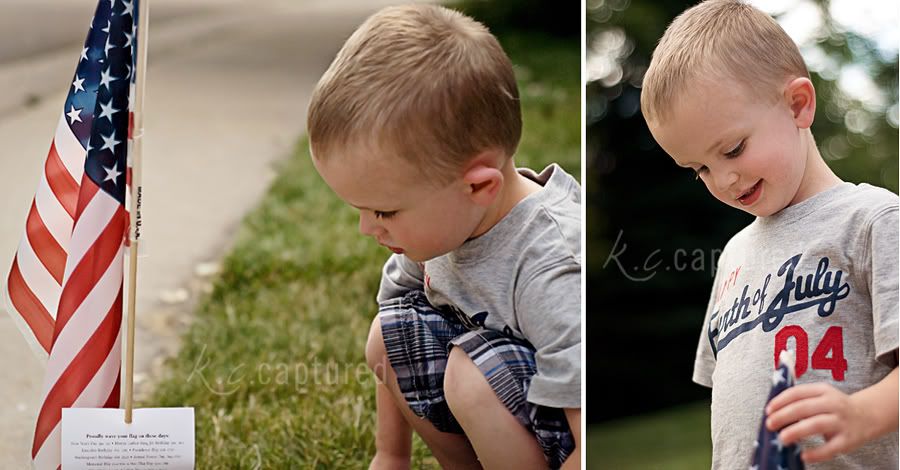 However, after our huge lunch and birthday celebrations, Fisher and I decided to go for a walk while the others were inside trying to nap. It was just me and him and he just loved to watch all of the flags.
It was a sweet moment. I just love watching him.