We got pretty lucky on this trip and stayed at the Disney Yacht Club resort on the Epcot Boardwalk. Wayne had a conference at the resort the first five days we were there. It worked out perfect for me though. I would sleep in, lounge by the amazing pool and just walk and shop along the boardwalk till he got out, which was around three and then we would head to the parks to play.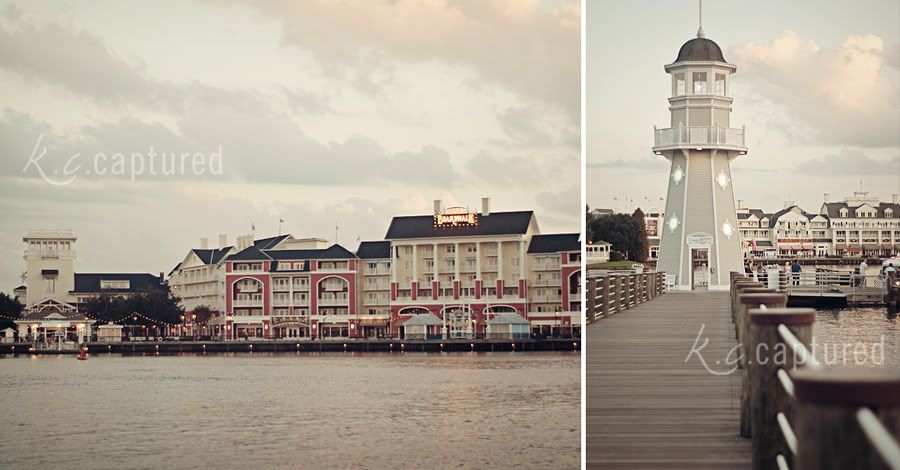 This is the view as you walk out from our Resort. I loved walking this boardwalk. There were great restaurants and shops and little cafes. They had boat taxis to take you to the parks and you could walk to Epcot or Disney Hollywood too.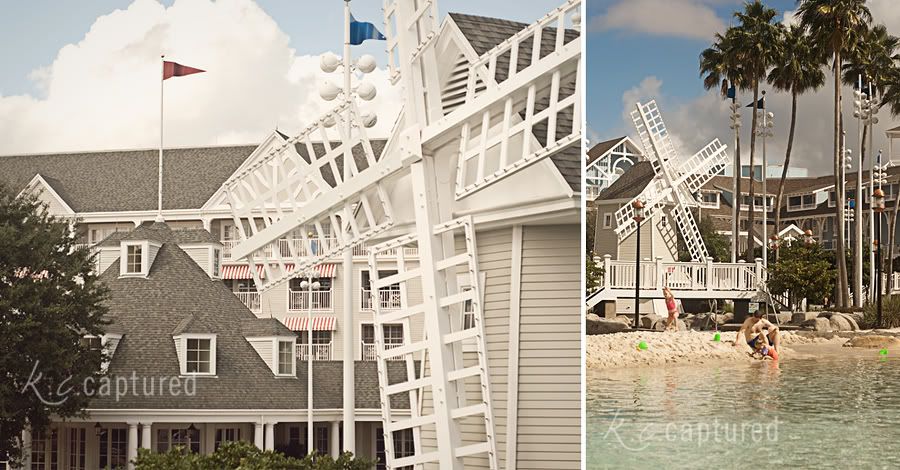 Plus, our resort had an awesome pool or pools I should say. There were hidden hot tubs and a lazy river and even a sand island for kids to make sand castles. I spent many hours just soaking up the sun here.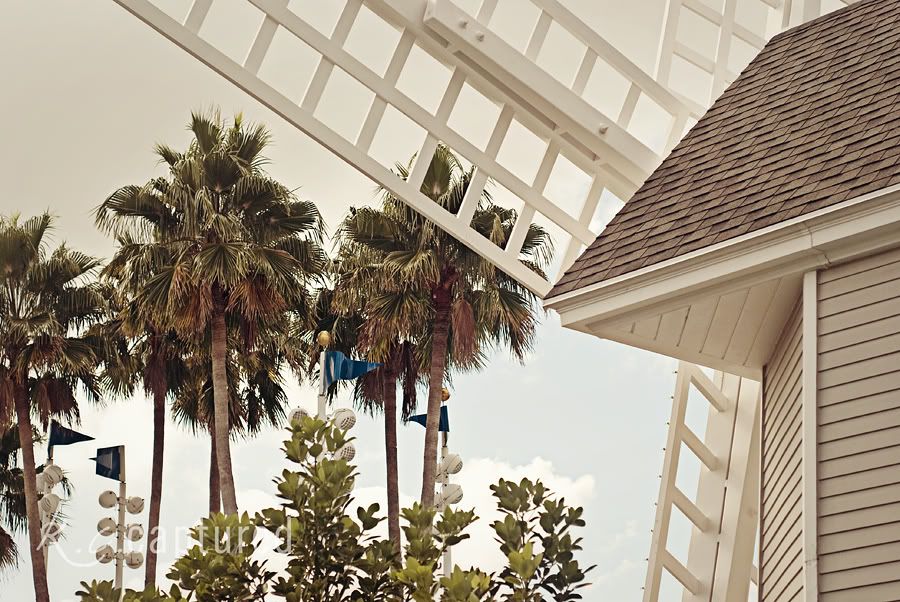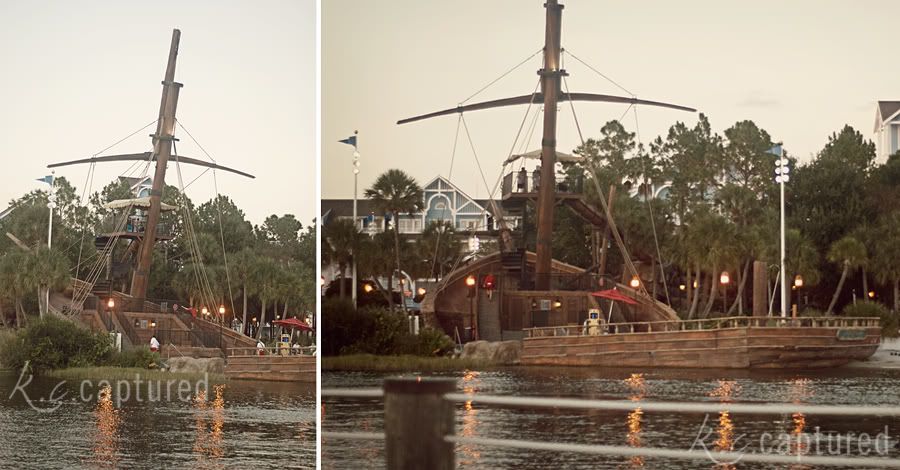 The pool also had this huge abandon pirate ship with a huge water slide that led to the resort pool. It was surrounded by sandy beaches and was open till late in the evening. All I could think about was how much fun my boys would love this ship. I can't wait to take my kids here and share in this magical moments.