This is my first time ever posting a before and after... but I am still learning as I go and I want to share with you my learning experiences too!
This is another favorite shot of my of my oldest actually looking at the camera. I am loving that this whole counting thing is working right now! I am trying to get better at just taking photos without editing them too much. This photo I took of him after school and it was a pretty cloudy day, so the natural light was hard to find.
But we still had a ton of fun counting!
SOOC: (shot out of camera)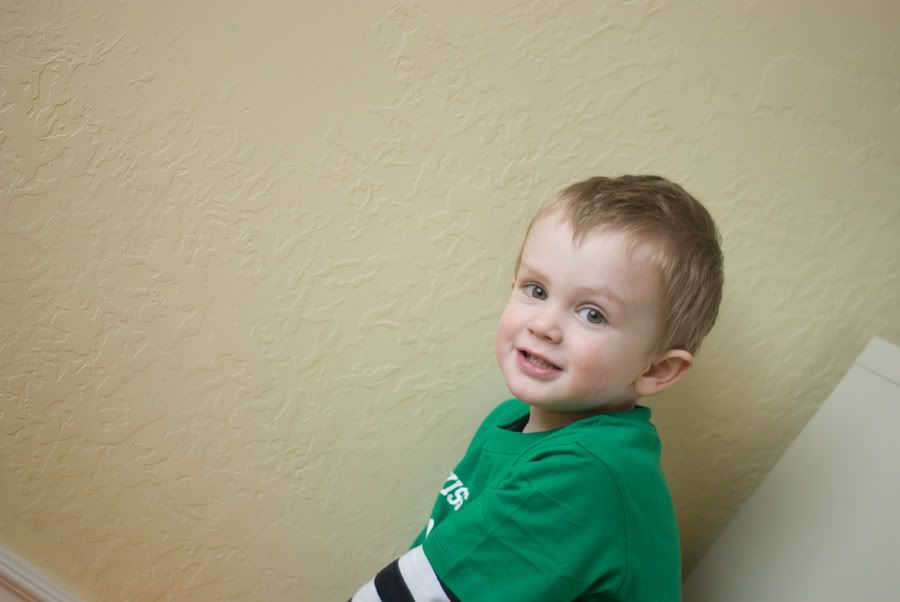 Edited: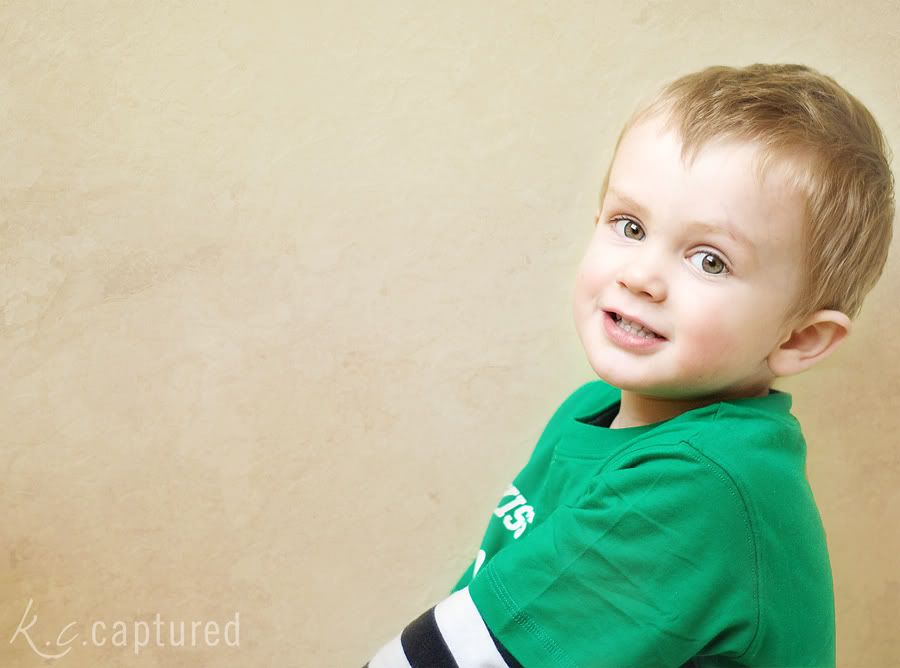 The first thing I did was crop and photoshop the filing cabinet out of the background. Then I used levels to correct my white balance. My favorite action right now is sparkle eyes from
Paint The Moon
and I also used
AMP
Day Dream and erased it off his face a little so it wasn't so hazy. I am still new to this whole applying texture thing, but I added a light texture to the background of the image on the walls and erased it of my little boy. Then I decided to add a yellow gradient layer at 15% to warm it up a little and I finished by slightly sharpening the whole image.
I am so loving how it turned out and that he seems to pop a little from the background. Like I said before, I am still learning but I am having so much fun and learning so much as I continue to grow!