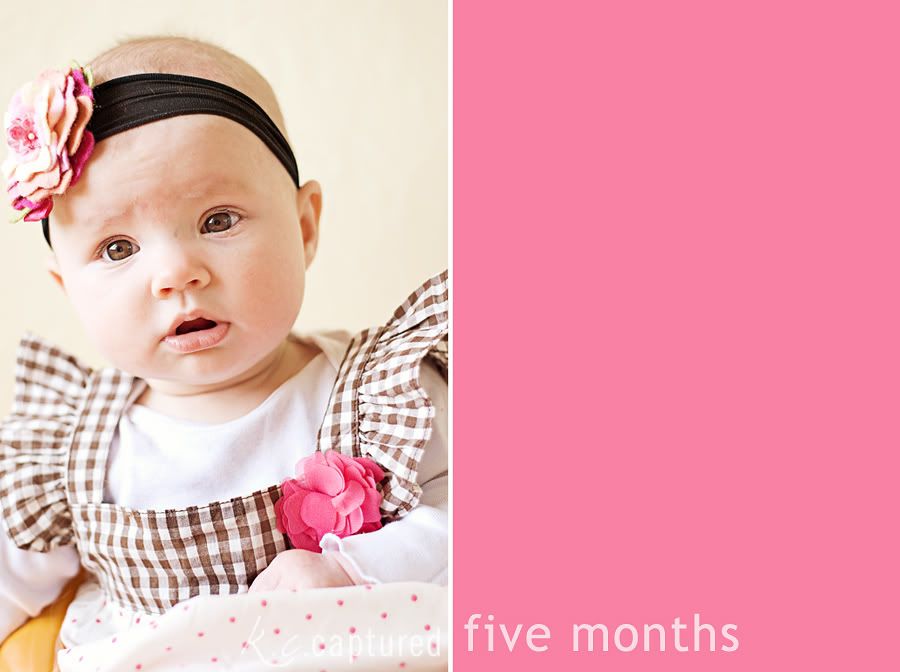 Baby girl is five months today. She is a laughing, cuddly, growing little girl who just loves attention and smiles from everyone. She is taking after her oldest brother and is growing like a weed! She is so long and tall and can I just tell you, I am so loving these rolls of her!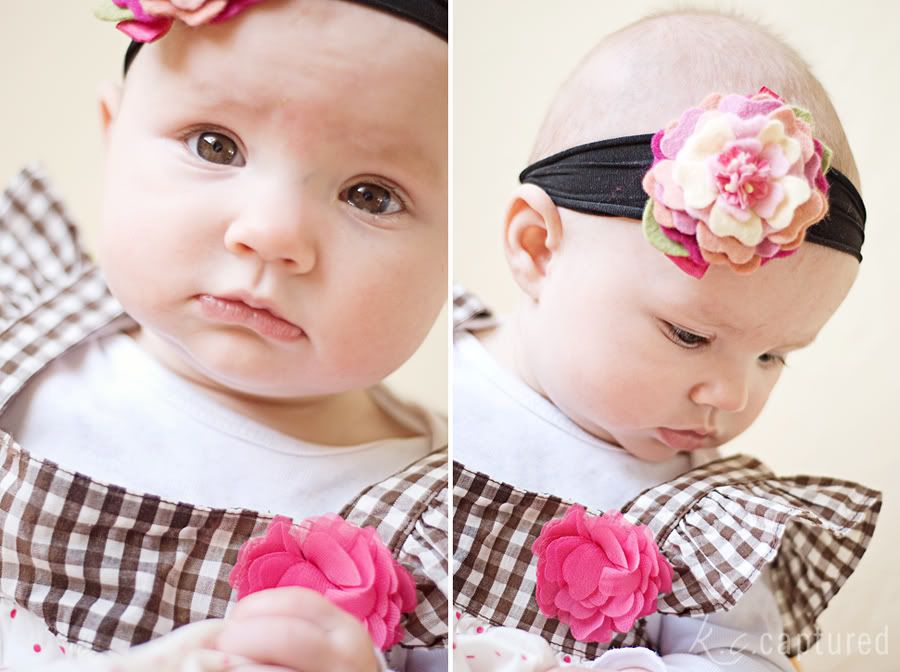 Her favorites things right now are bath time, tummy time and just talking with her mom and dad. She loves to be held outward not so much inward and if she is sitting up, she is one happy girl! She also just loves laying on the ground and watching everyone else. She kicks and rolls and ends up in many different positions and places. Almost every morning she has one leg sticking out of her crib... it's too funny!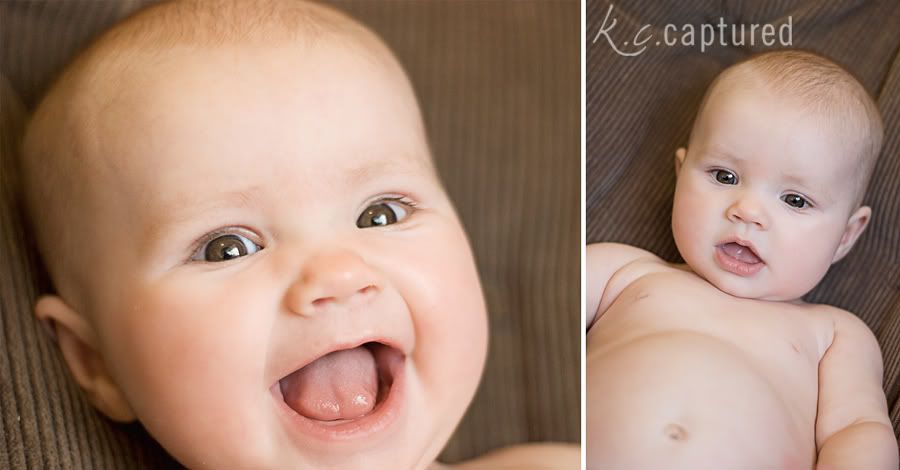 So far Miss Bre does not enjoy solids of any kind. Once in awhile she will eat some cereal and a little bit of sweet potatoes but most of the time she isn't a big fan and quickly learns to keep her tongue out so no spoon can get in. She only likes a bottle if anyone but mom gives it to her and that is if she is really hungry. But from the look of it, she doesn't look like she is starving yet, so we are okay for now.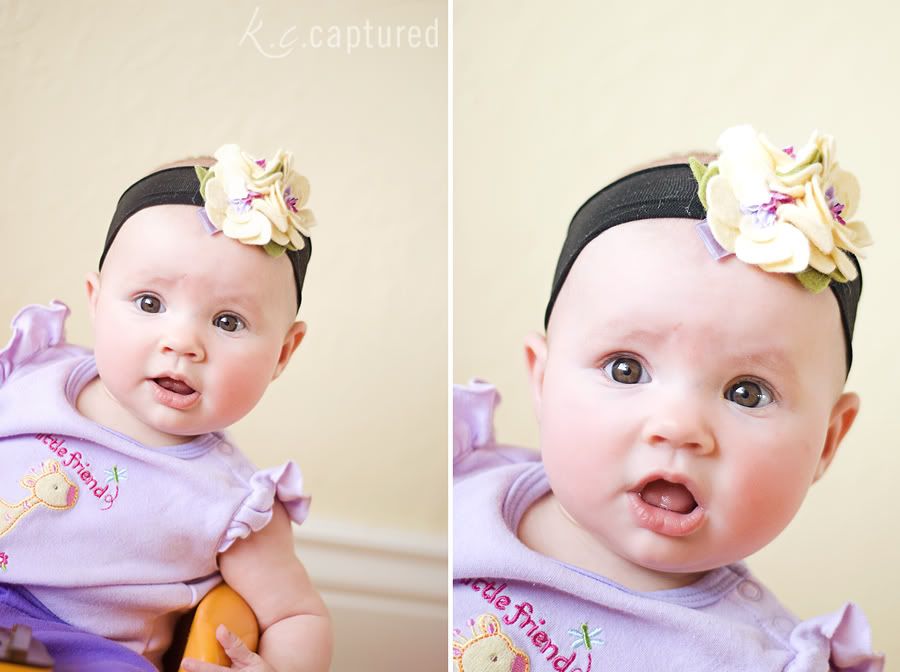 But I am so loving my sweet and smiley little girl. I love the moments where she laughs and talks and coos. I am loving her big brown eyes and those yummy chunky legs of her.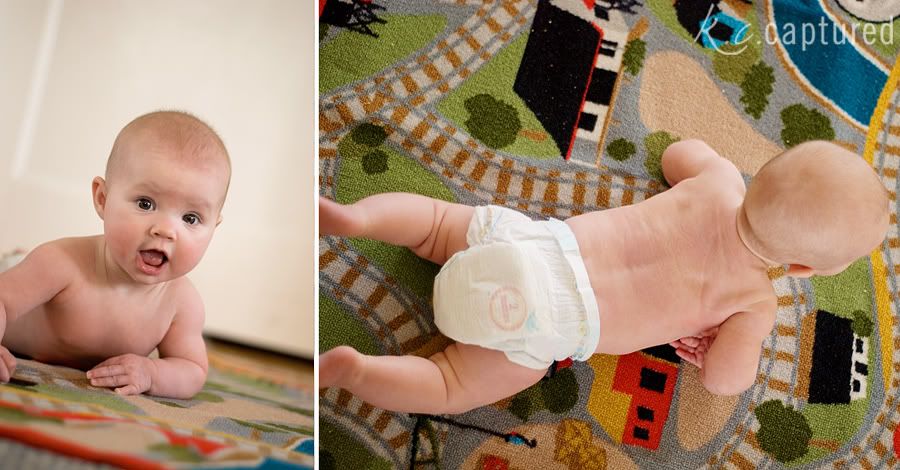 She is so sweet and I am just loving my little girl!