I am really enjoying watching my little ones grow up. It seems like every morning my Chase man is getting bigger and looking lot less baby-like and more and more like a big boy.
He is so funny and is definitely the 'ham' in our family. He makes the funniest facial expressions and has the craziest and smartest replies to things. He is a hilarious little boy, who absolutely loves his older brother and adores his little sister, who is simply named, 'sister' to him.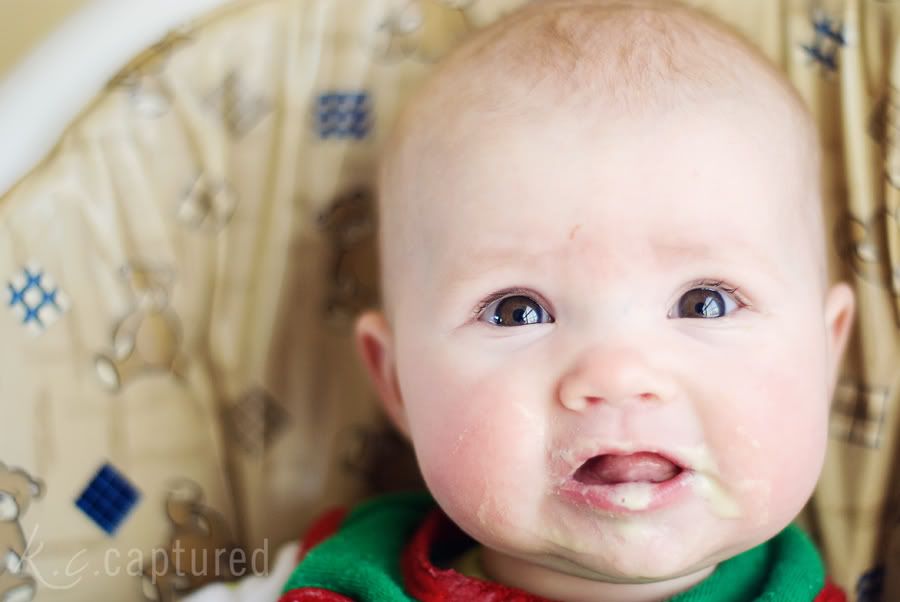 We aren't too sure about this solid food thing yet. Although we have been at it for over a week, she is not impressed and much rather have milk. We have quickly learned that she despises green peas and thinks that sweet potatoes and rice cereal are just okay.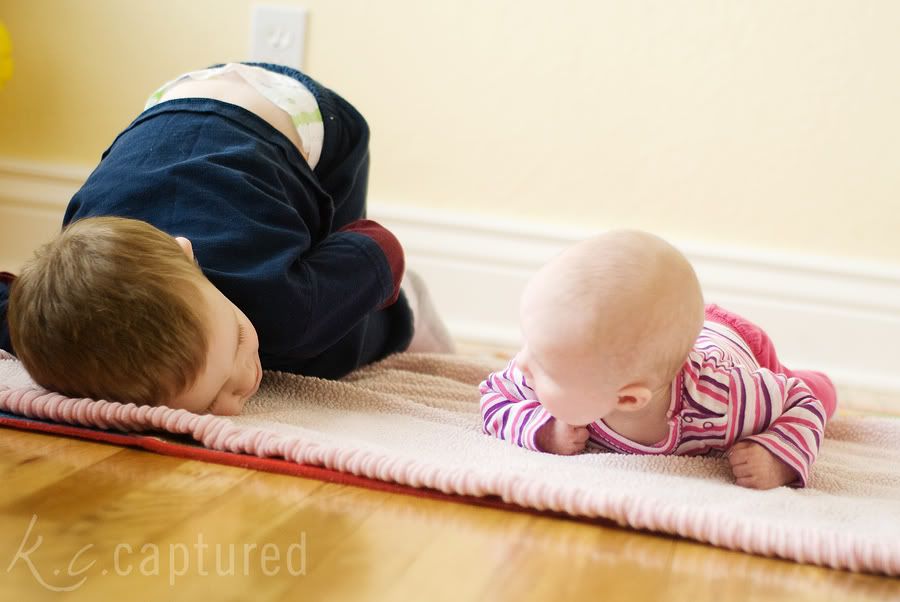 I love watching Fisher with his little sister. He is so amazingly sweet with her and just loves to be around her. He is always willing to help keep her motivated come tummy time! He is just so sweet and so cute!