Sabrina made a new friend. When we visited with my brother and his family, his brother-in-law and wife and their daughter, Samantha came to visit as well(confusing, i know!). Sabrina is just a couple weeks older than Samantha and they had a blast meeting and playing together. So much that Samantha just crawled right up and literally sat in Sabrina's lap!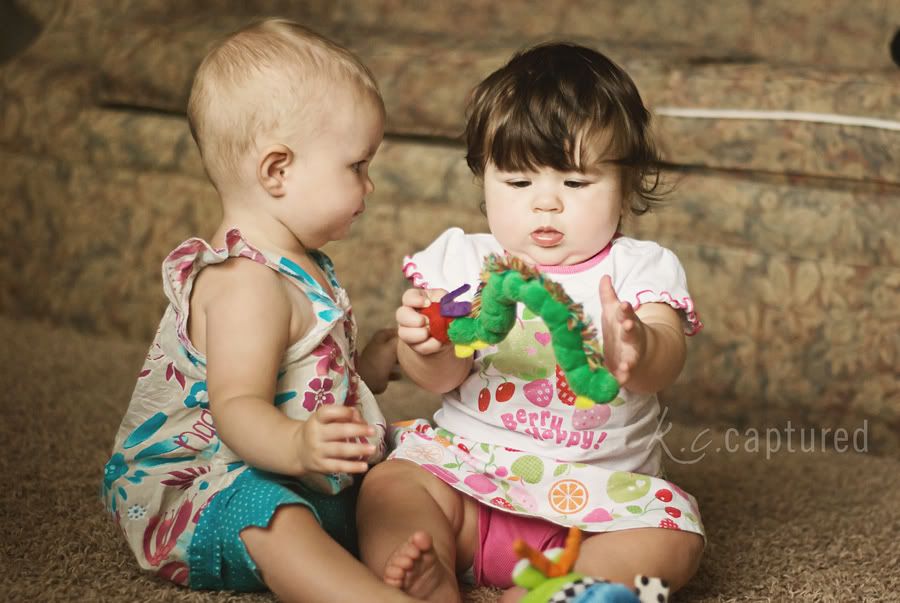 Aren't they just so cute together?
Yay for new friends!