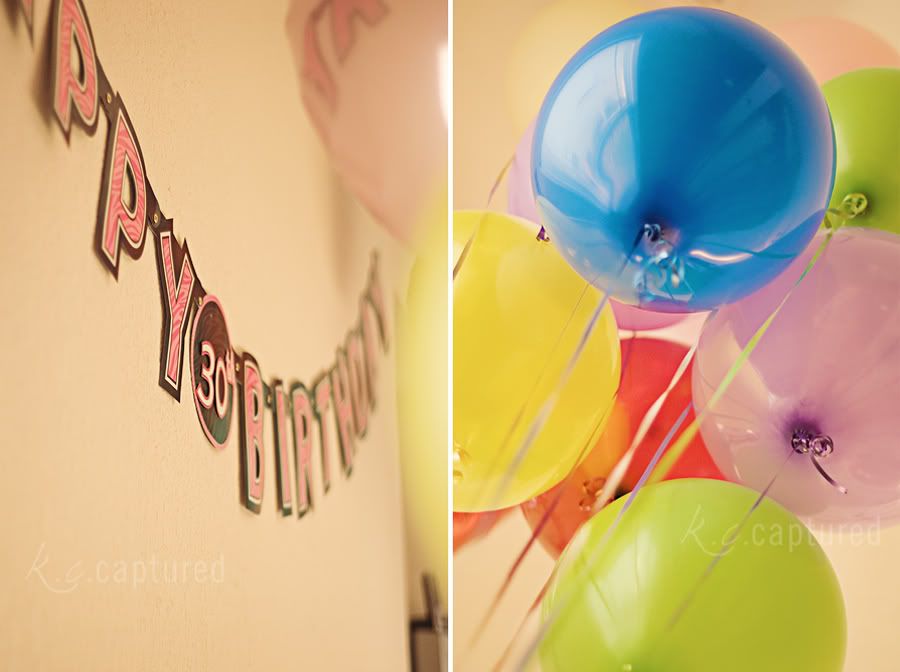 Yup, today is my birthday. The big 3 0. I woke up to 30 balloons and a cute little banner and some flowers. Isn't he just sweet? This morning all I could think of was that episode of Friends, 'The One Where They all Turn Thirty' and just had to post this quote:
Rachel: You know? I'm still 29 in Guam.
Ross: Hey, 30 is not that old! Do you know how old the Earth is?
Rachel: Late 30's?
Here's to my 30's being absolutely awesome! Happy Wednesday everyone!!
linking up with the papermama, project alicia, supermom, and then she snapped, and live and love outloud