We are getting ready for new and exciting things around here! I can't wait till I can share with you all, but it will be a big change for all of us. We have a lot to do and a lot to get ready for. (and don't worry, it's not another baby...phew!)
So today I share with you pictures of my little one who just so happens to be the most content and happiest baby I have ever had.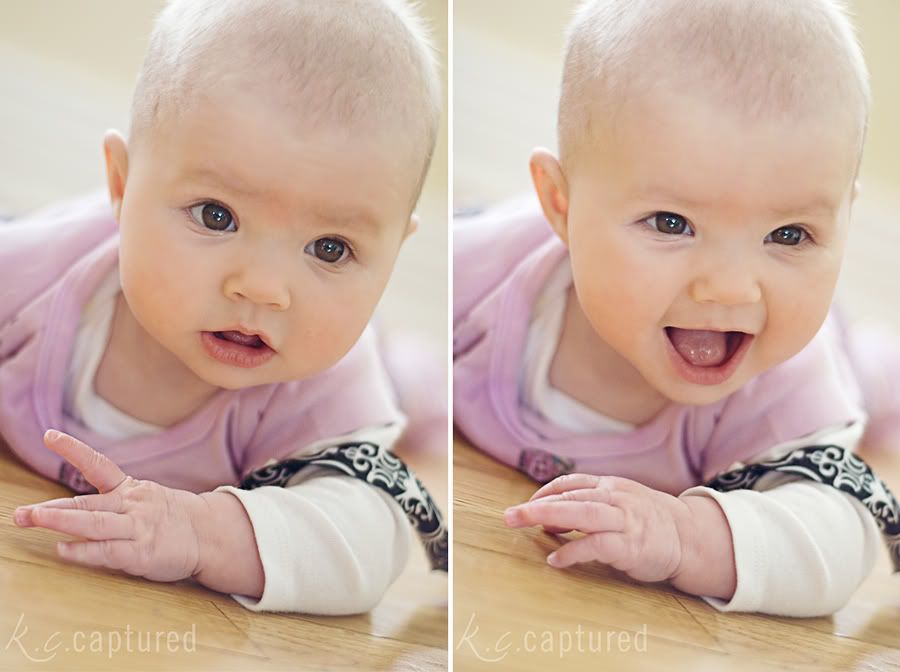 Don't you just love that smile?!
Happy Thursday Everyone!