Chase-man's birthday party was a huge hit and a lot of fun! I enjoyed every minute preparing and planning and just celebrating this little boy of mine and I think he enjoyed it all too!
This little boy loves everything but I thought having a dino party would be a lot of fun with him. He is still talking about the dinosaurs to this day... so I am saying it was a success!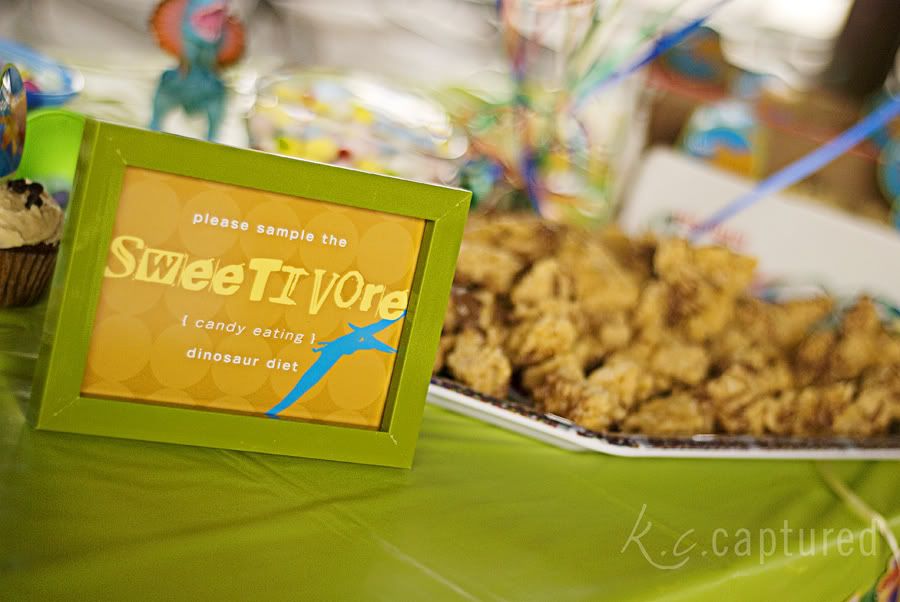 I am so blessed to have such an amazing group of friends who offered to bring fun and yummy snacks for the party. Seriously, there was a ton of yummy food! Again, another awesome success!!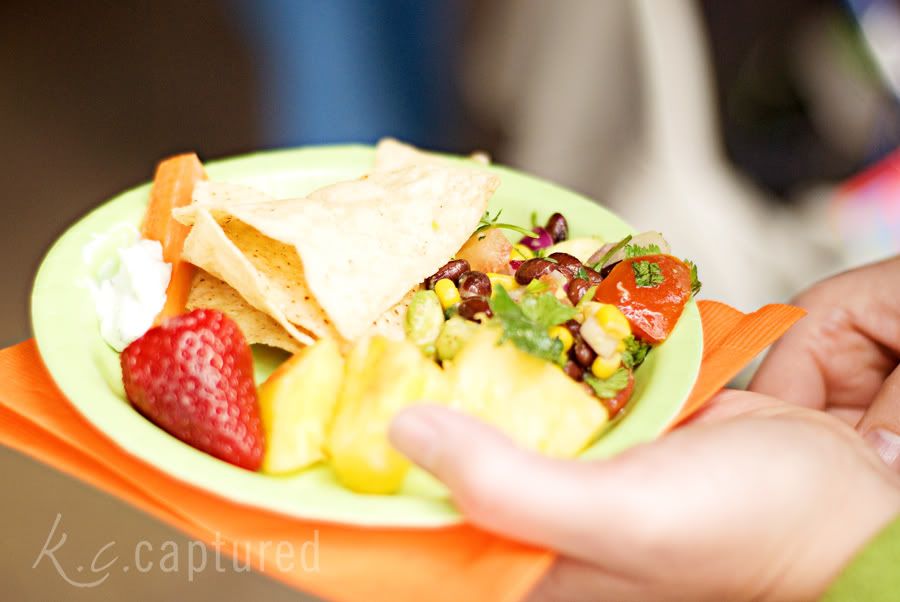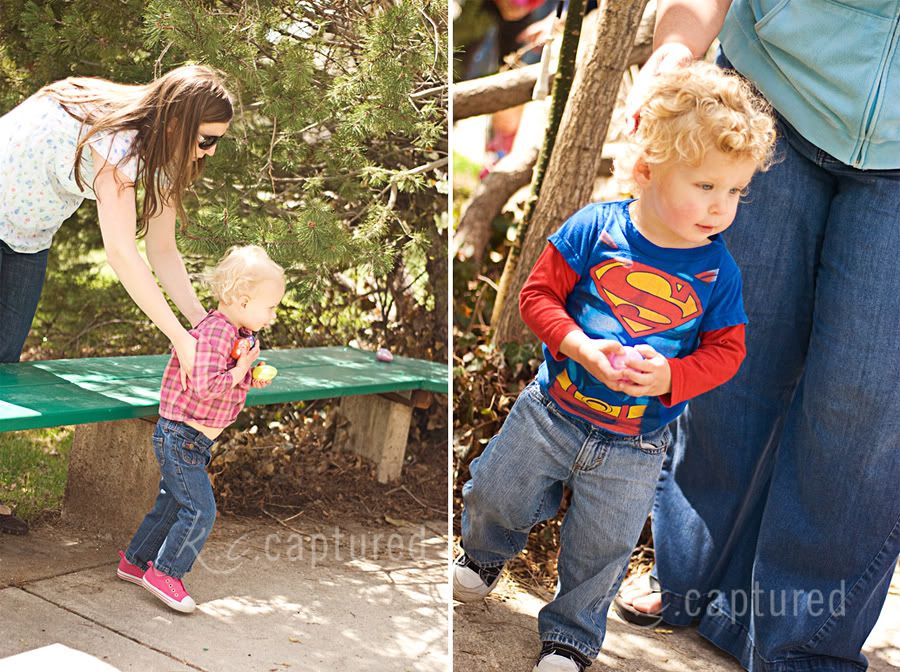 I decided since it's so close to Easter, to do a dino-egg hunt. The kids just loved this and I loved watching them all run around looking for brightly colored eggs.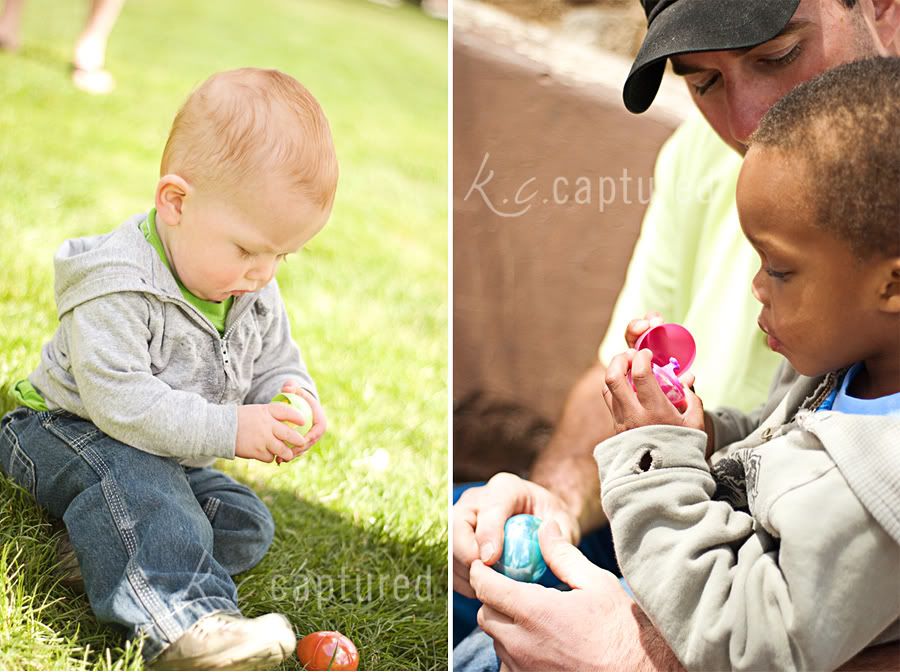 Inside each egg was a brightly colored dinosaur that the kids got keep. Super fun!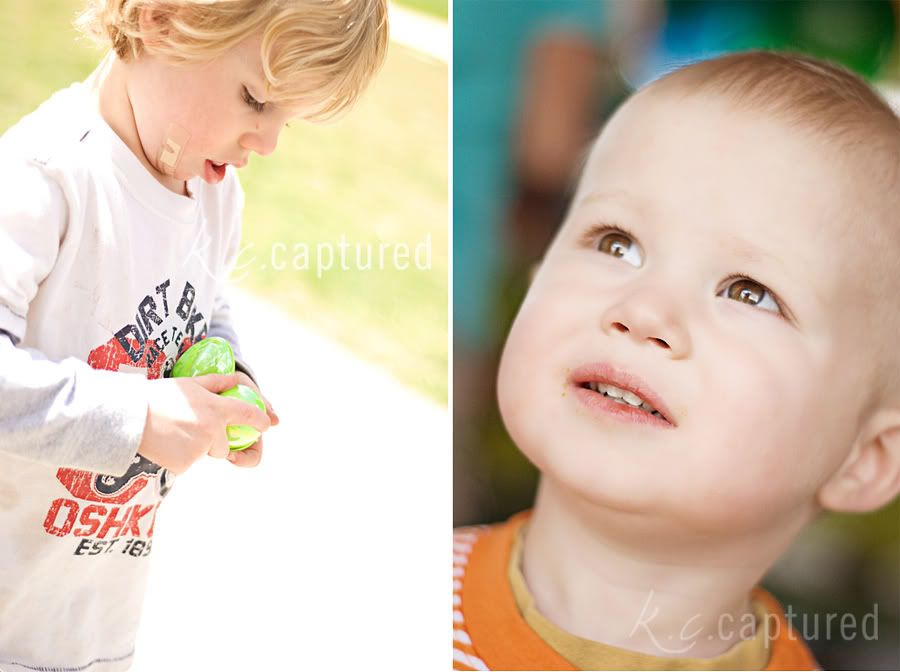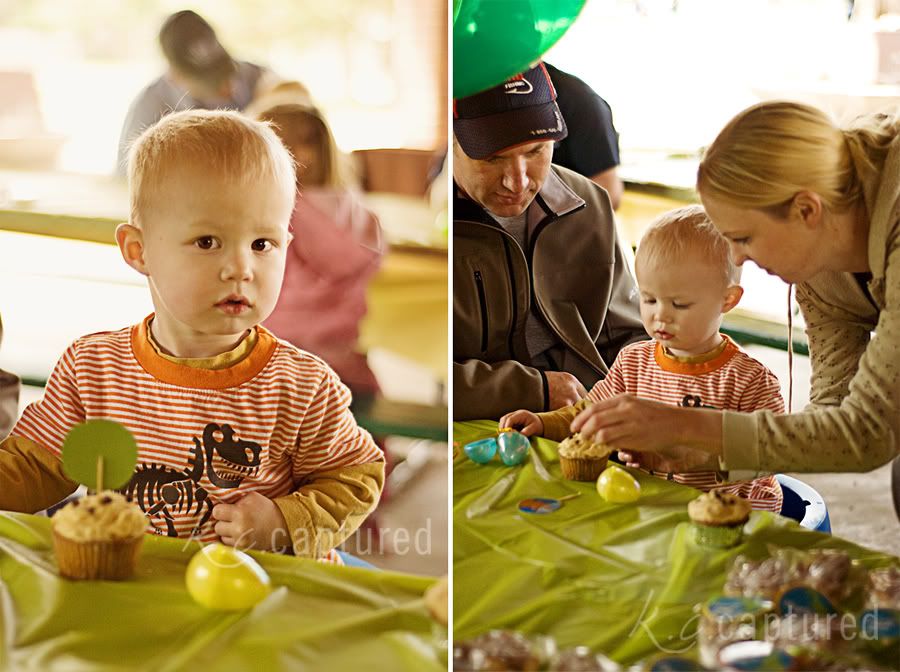 Then it was time for singing and cupcakes! Chase loved the singing. Although he wasn't too sure if it was for him or not. In true fashion, I couldn't find the candles I brought for him to blow out till after we did the cupcakes... but he didn't mind. He still loved digging into those cupcakes!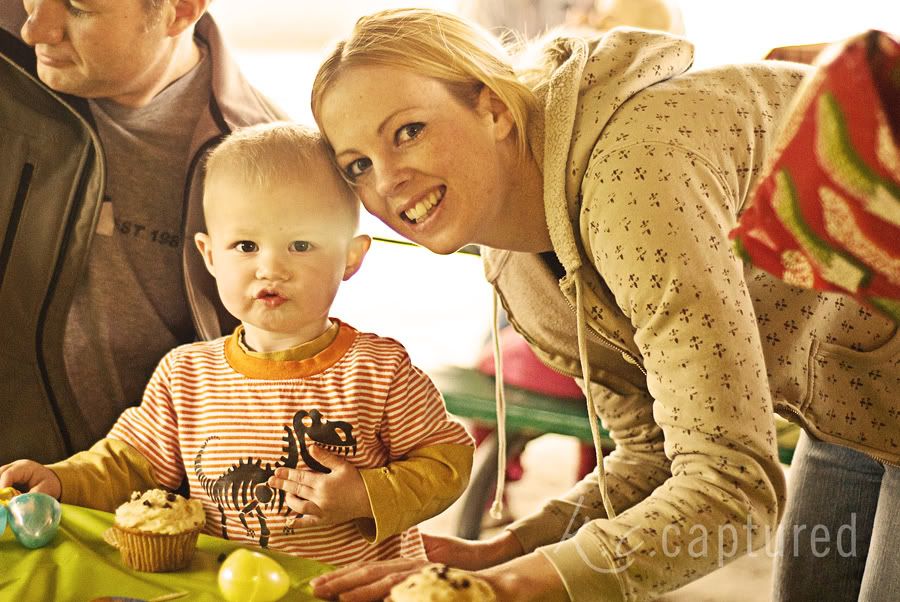 Cheese!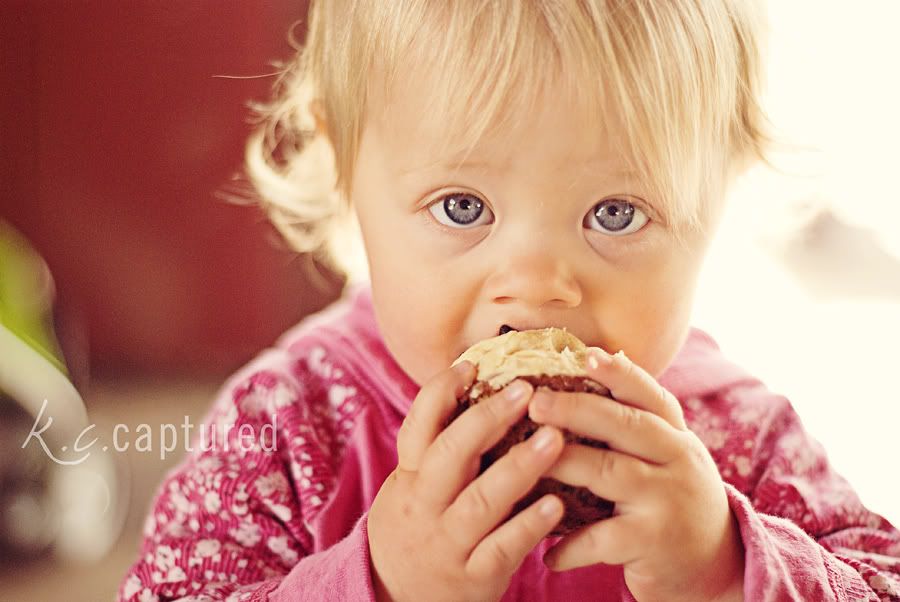 I made chocolate chip cookie dough cupcakes from scratch and they were A-MAZ-ing! Seriously... delicious!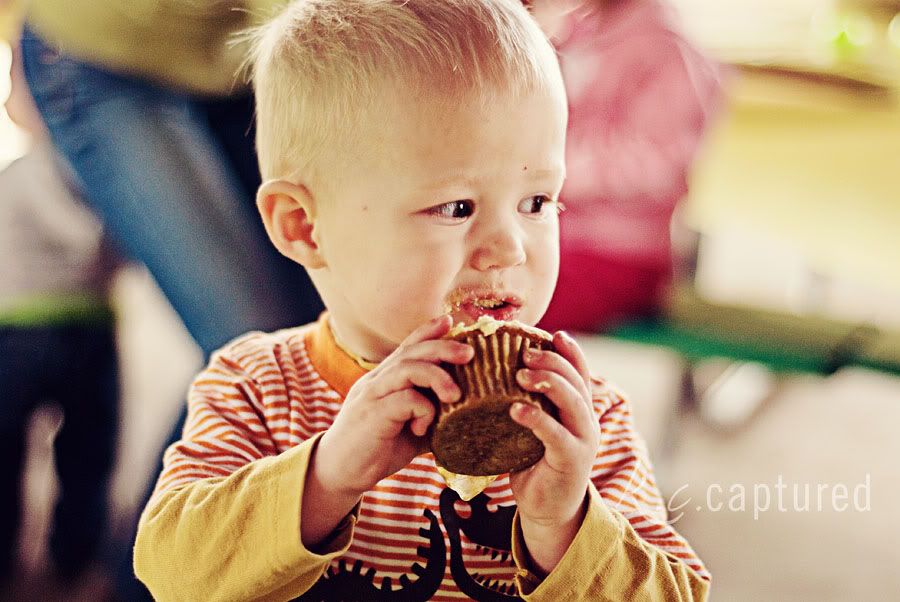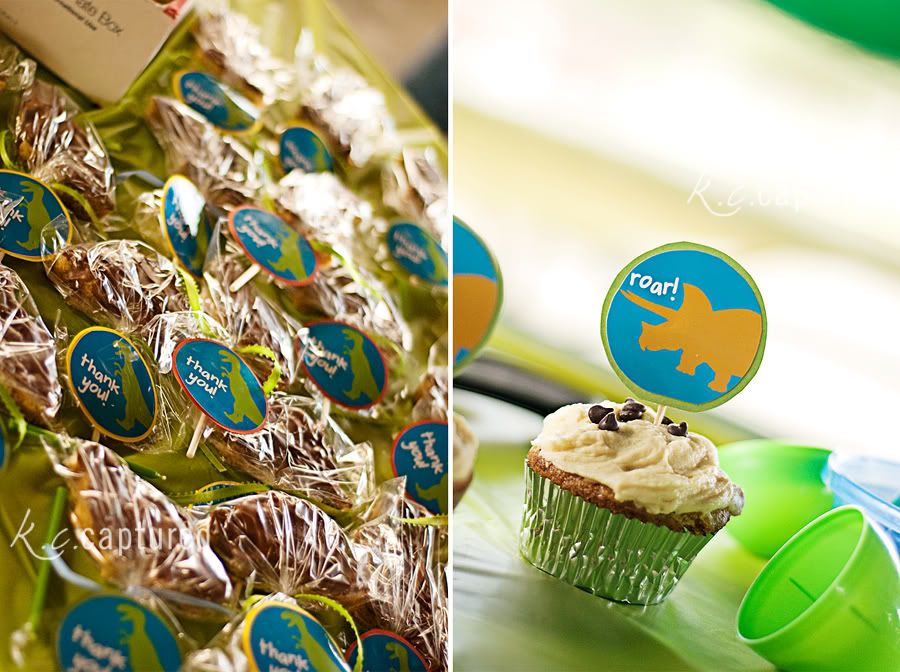 This was such a fun birthday party! I know it's a total cliche but I still can't believe that my baby boy will be two this friday! Time is going by way too fast!