Lately our afternoons are filled with play-dates outside of sidewalk coloring, bubbles, water and our new favorite thing, watching the butterflies. Their favorite place to land is in our corner garden and Fisher has found the best spot to just stand there and watch them.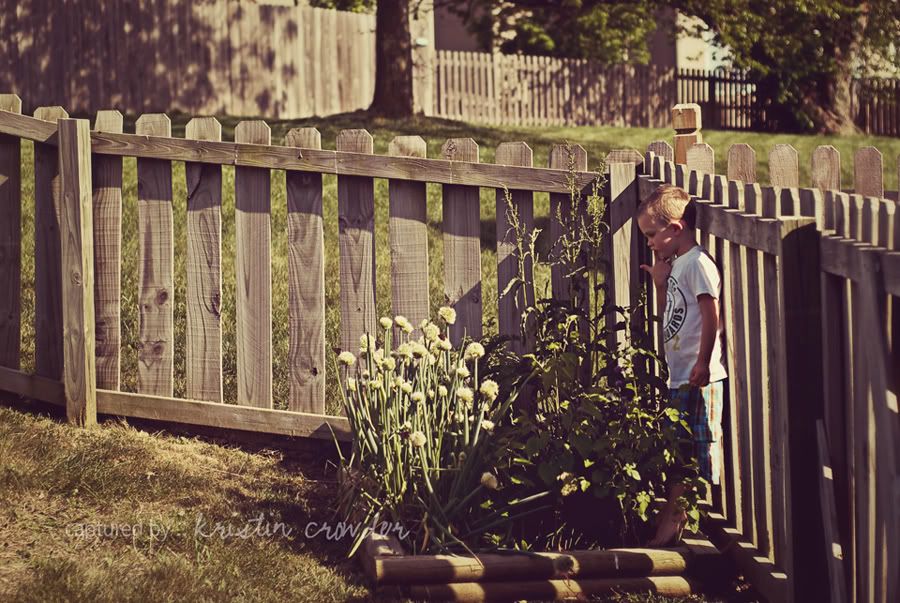 He loves just watching them all and he hardly moves or distracts them.
i hope you had a beautiful weekend!