Yesterday we headed up to Park City to take in the mountains and cute little shops one last time. It was the first time either of my parents have been up there, and needless to say they fell in love. I am going to miss Park City.
Anyway, we decided to stop and grab some yummy lunch at Squatters. When I just saw Chase reading the menu and looking like he was actually studying it, I just had to snap a picture. I did it so quickly that I didn't have time to really adjust my settings.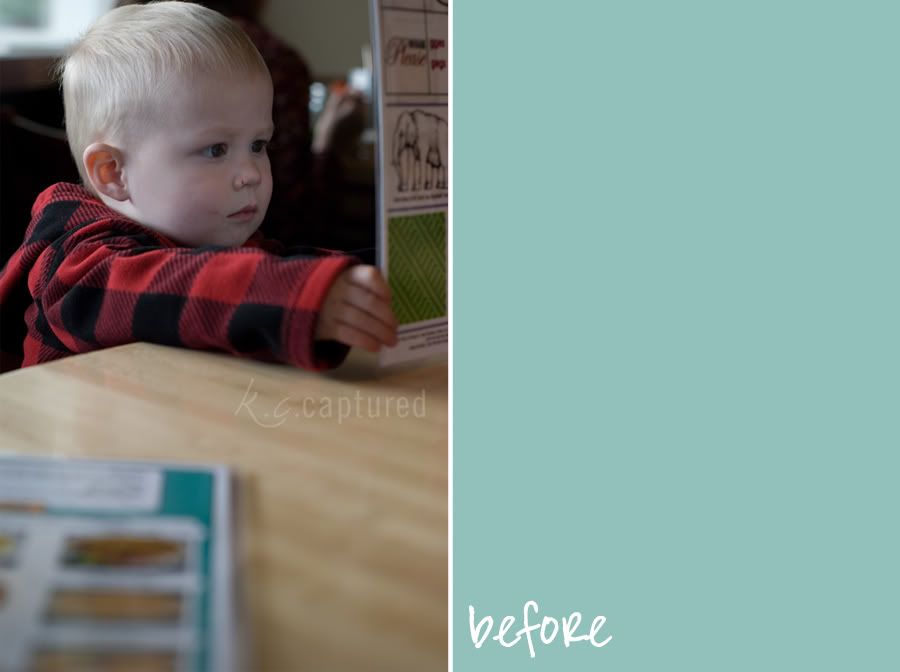 As you can see this picture is definitely too dark and too cold feeling.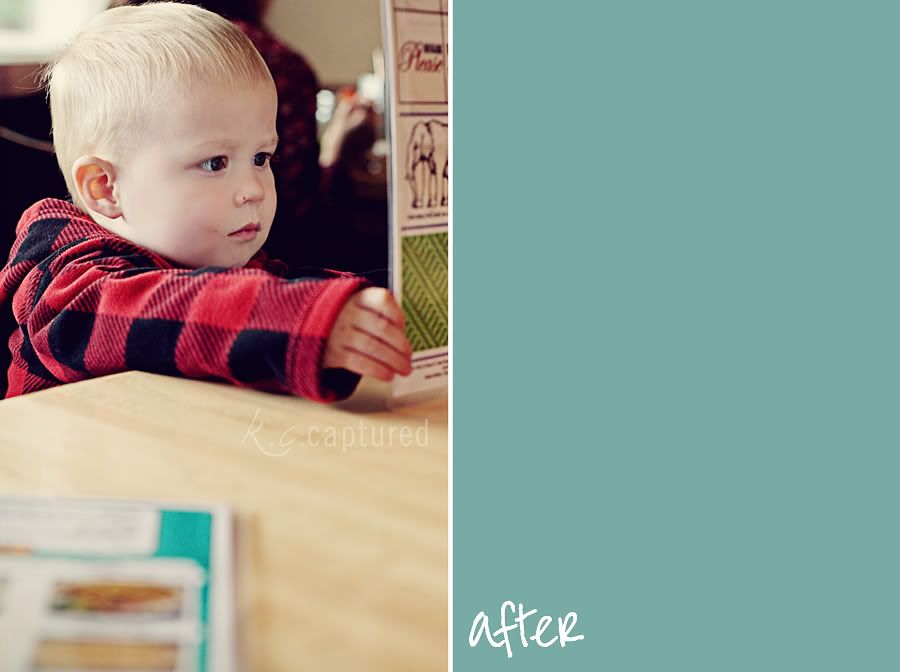 I first opened this image in ACR and adjusted the levels and added just a little warmth. Then I took it to photoshop CS and ran
Ashley's Sisk's
nice and easy action. I turned off the level layer and painted over the soft light layer with a black brush at 73%. I wanted to have a lot of fun with this capture, so I slightly cropped it, messed with the contrast and brightness and sharpened his eyes a little. I added a warm honey color layer and changed the opacity and also added an indigo layer at 8%. I warmed it up just a little bit more and adjusted the hue/saturation layer. I finished by sharpening the whole image.
I love how bright it turned out!
To check out more before and afters head on over to
Pixel Perfect
!