It's so nice have the grandparents in town for the week. We get to get out and visit old places we used to love and see. Places we forget exist and will soon be forgotten as we leave this place.
It was nice to take a walk and get outside. Fisher needed some sun since his surgery. And while we waited for those who decided to slip inside some beautiful antique stores. Fisher and I decided to enjoy the old rock wall that created the perfect platform for a few trains.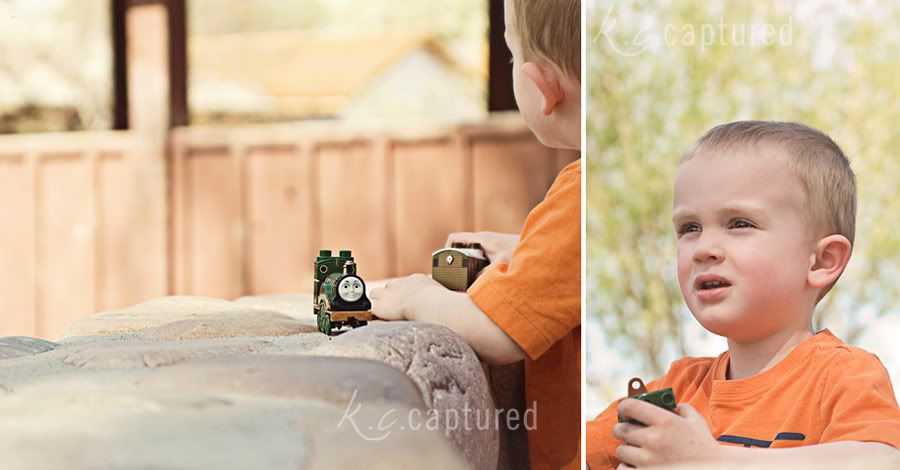 He enjoys the outdoors. He is slowly coming back to his old self and starting to feel a little bit better. His poor little faces seem so swollen here, but he is still as cute as ever!