Last Saturday was the Kansas
Autism Speaks
Walk. It was a wonderful experience. I teared up the moment we entered the gates, I was just so overwhelmed with all of the different people and organizations who support
Autism Speaks
.
Because of this great organization, our son Fisher is able to get help and is continuing to grow and develop through his prognosis.
We decided to wear capes. Our son is our
super hero
!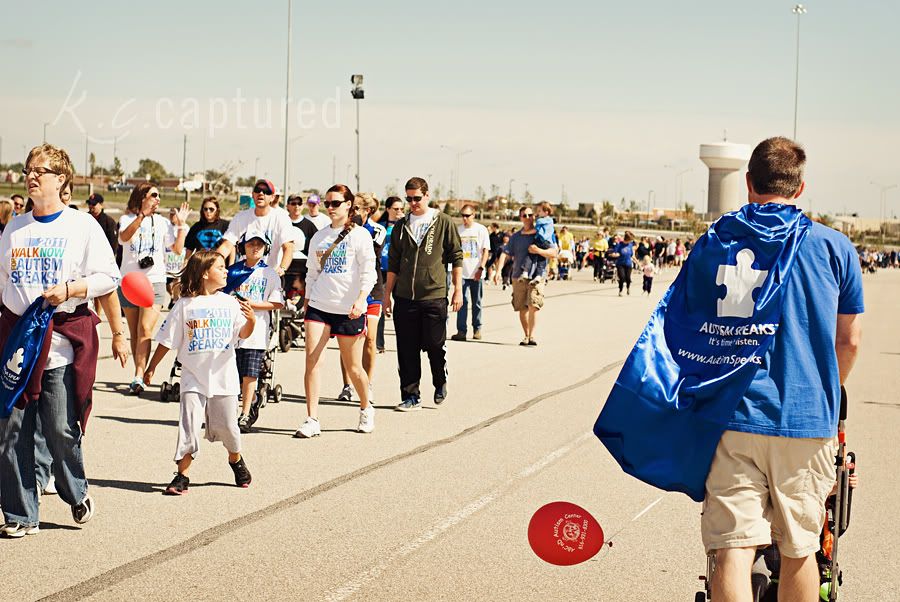 Next year, our goal is to get much more people involved. We want to create a group and walk for our son, Fisher. Wayne's work has already agreed to help and we are excited to make a bigger impact.
Besides this walk we bought a new home! We are so excited! Can't wait to share more!
I hope that you all had a wonderful weekend!