Why yes, Hank William Jr., I am ready for some football!
Monday night I took my husband to his first Monday Night football game at Mile High Stadium in Denver. My grandfather has had season tickets to the Broncos for twenty-some years and my Dad and Aunts have inherited these tickets and shared them with us lucky kids of theirs.
So pumped for the Broncos to play!!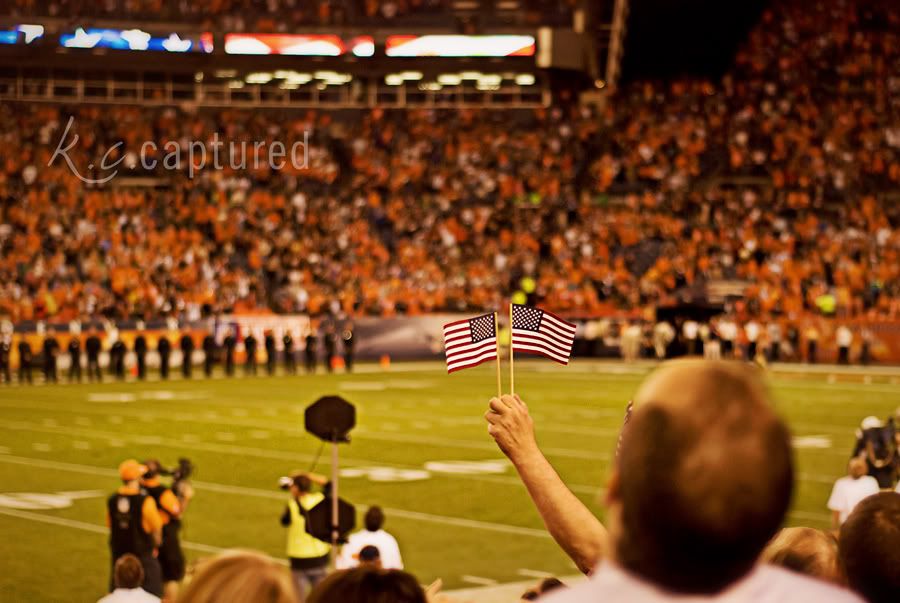 They did an amazing tribute for 9/11. It seriously brought tears and to see the stadium waving their flags. It was awesome!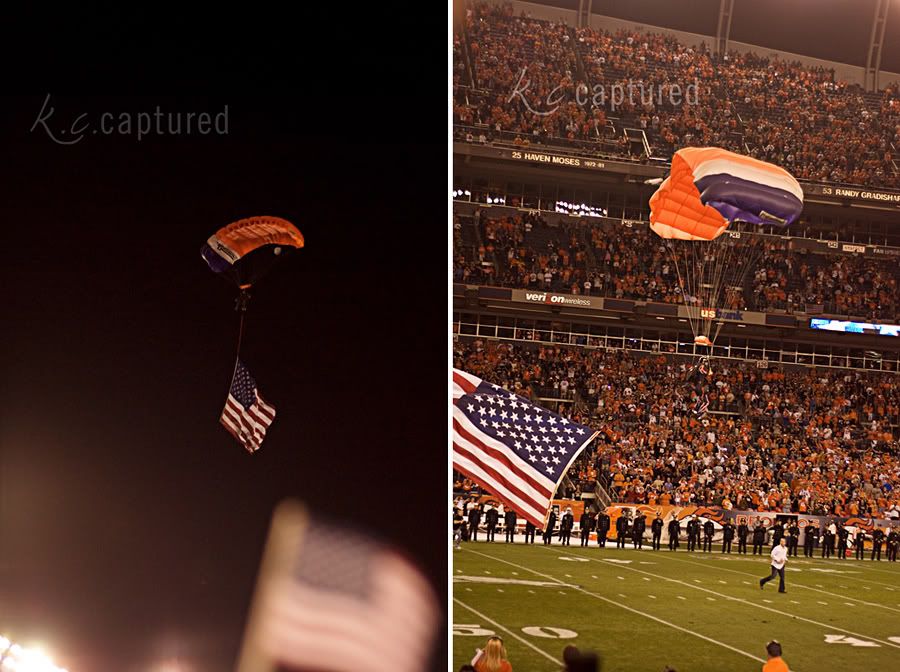 These are the parachute jumpers bringing the USA flag. When they first jumped and where flying through the sky they had fireworks in their hands. It was so cool to look up at the sky and see these sparkle of lights twirling throughout.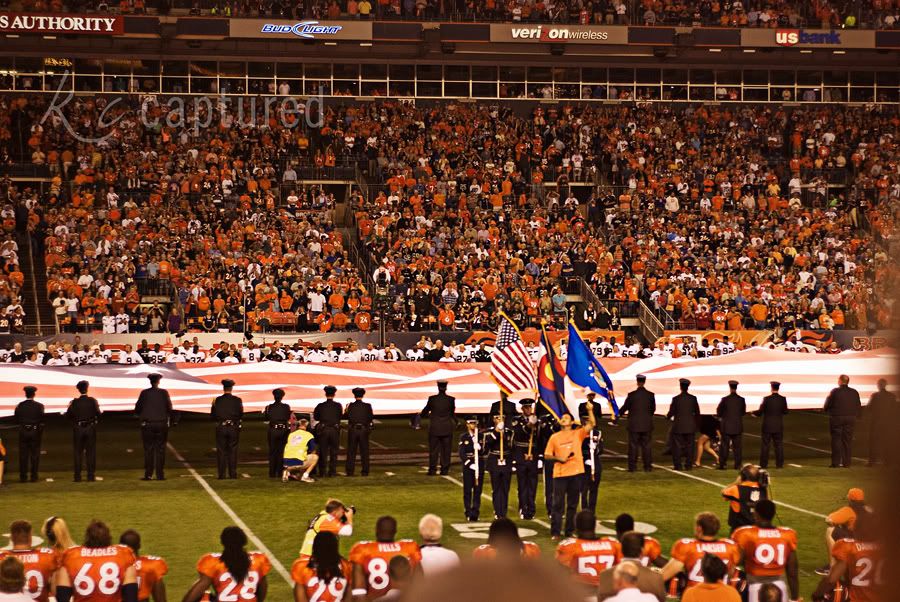 The firemen holding the flag, getting ready to sing the National Anthem.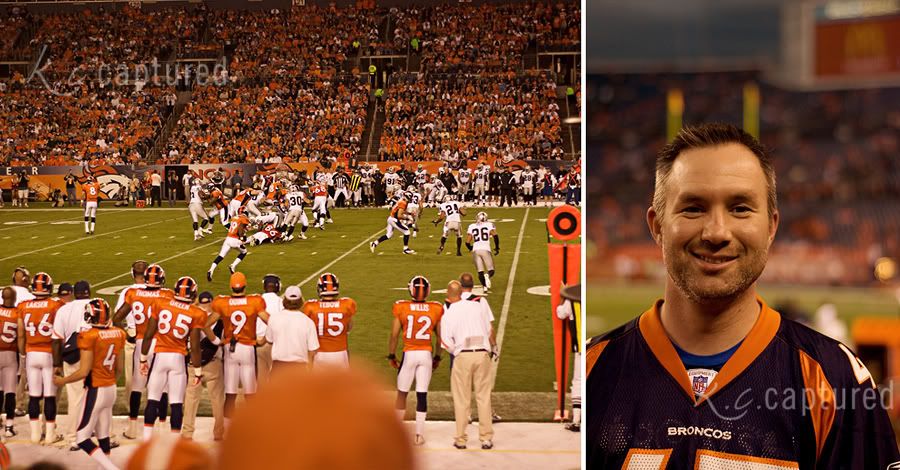 Going to a Broncos game brings back so many wonderful memories. I remember going with my Grandpa and Dad and just cheering your heart out. I am so grateful that I could share this with Wayne. Even though the Broncos lost and sadly the Raiders one, it was still an awesome time! I am a Broncos Girl for life! ;)