Our poor sweet baby girl had to get a cast on today. She did absolutely amazing. Despite the fact that she fractured two bones right below her elbow, this little girl has been full of laughs and smiles and trying her hardest to move to be where she wants to be.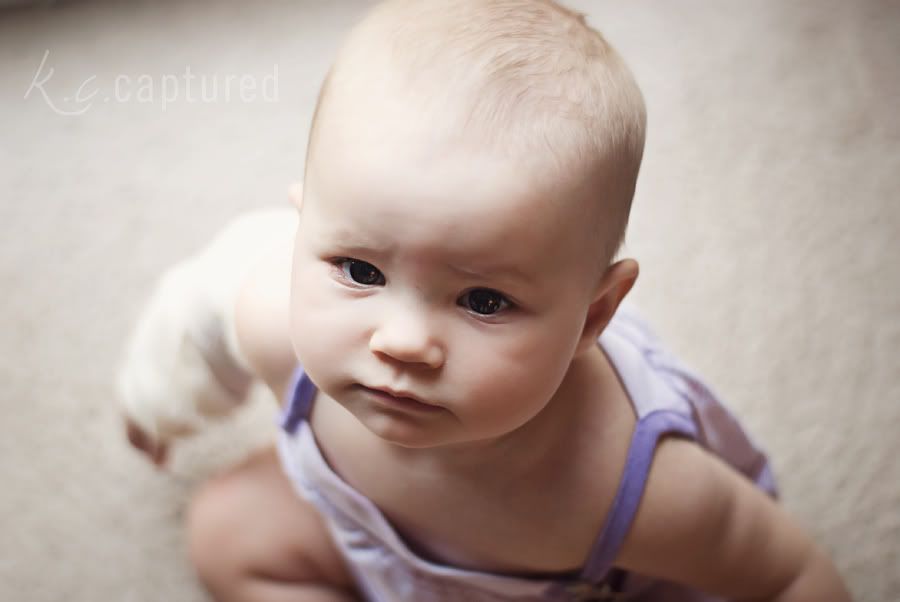 The splint they had to put on her yesterday before the cast.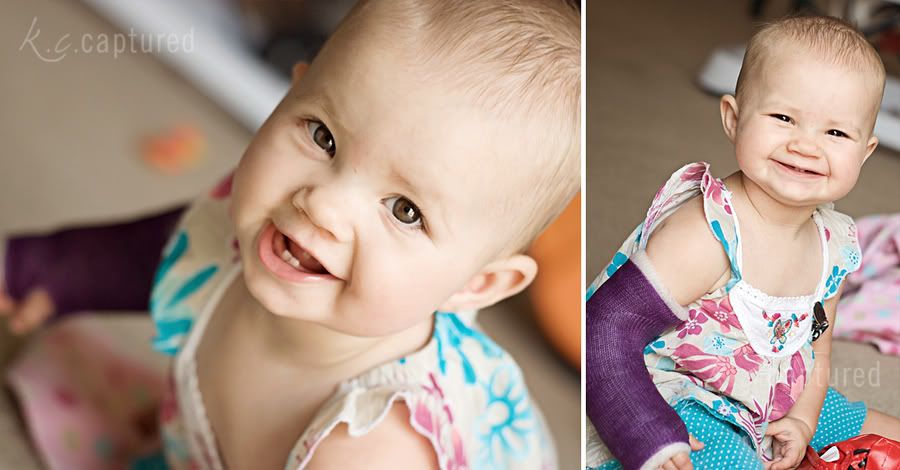 This girl is still full of smiles, even though she has this hard and uncomfortable purple thing on her arm. Most of the time she doesn't even notice it there.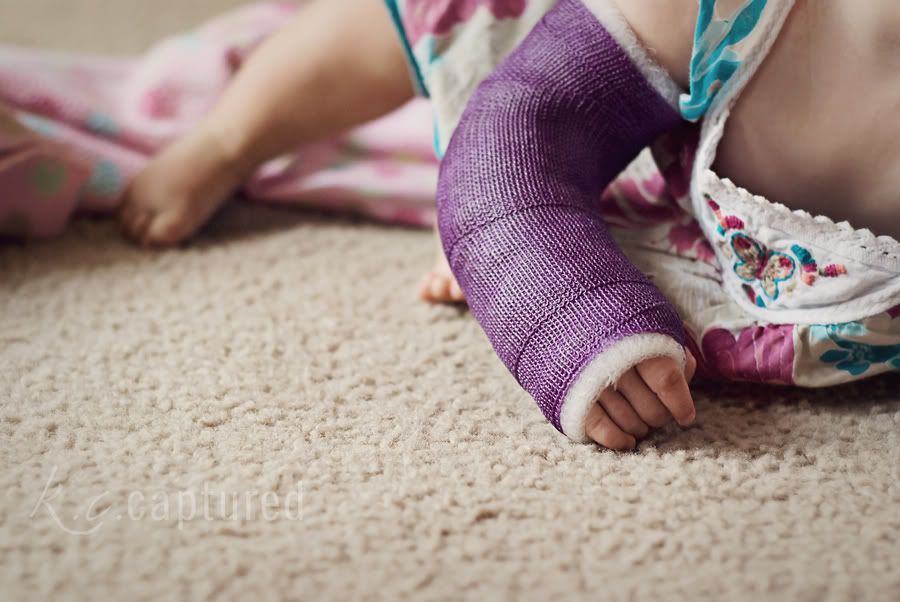 And she is still determined to crawl and move and get to where she wants to be. She doesn't want to miss out on any of the fun and excitement, no matter where it is.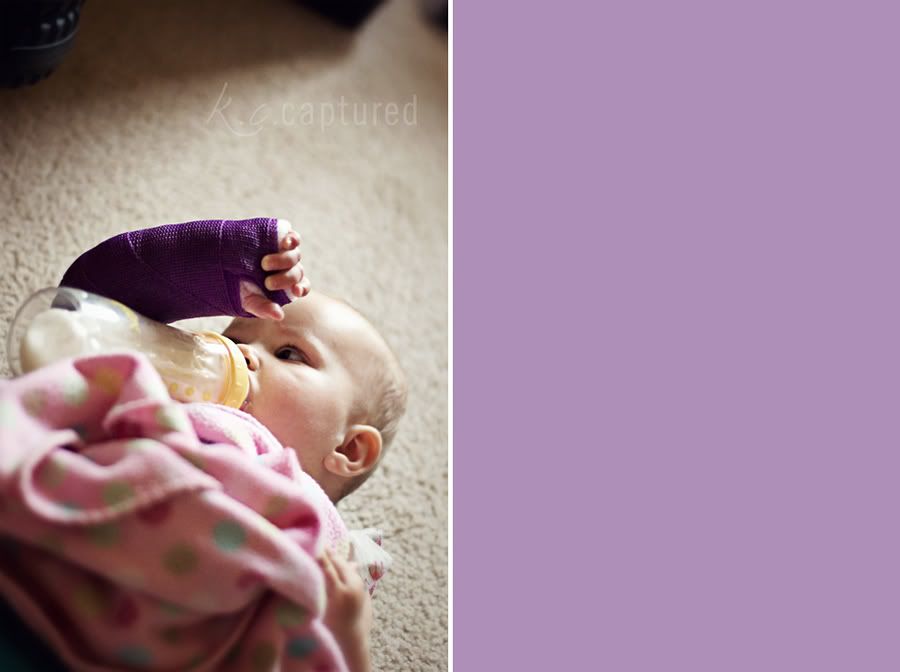 Besides... it makes for a very useful bottle holder.
Doesn't she just make purple seem absolutely adorable?!
Have a great and wonderful three day weekend!! Woohoo!!